The super gigantic black hole of mobile web is in front of us
The new Google`s mobile friendly algorithm is shaking the world of internet these days and it is becoming a serious pain for some companies that haven't realized that mobile is here to stay.

This is why we think some brands are in front of a Garganua, which is this super gigantic black hole that bends matter and light from the Christopher Nolan´s movie INTESTELLAR. For us Gargantua is like a gate to a whole new mobile world, with some companies ready to go and some others left behind not prepared for this or that might even think they can afford not to enter.




For making our point apart from the Gargantua imagen, we wanted to share the results of a research recently made by Somo, a mobile marketing company from the UK, that revealed a list of brands that will be punished with the new Google`s mobile friendly algorithm update to be effective on April 21. Some of the companies with non-mobile friendly websites in the UK are:
Nintendo
Danone
RyanAir
Windows Phone
Next
Kellogg's UK
Versace
American Apparel
Channel 4
The Daily Mail
Cotton Traders
Dyson
Clairol UK
P&O Cruises
David Beckham's official site
The official website of the European Union
The official website of the British Monarchy
The Scottish National Party

These brands were listed in the Top 250 Mobile Audit recently published by the Internet Advertising Bureau UK's (IAB). The report shows that not only big companies are struggling to go mobile but high profile sites like the official David Beckham and the official website of the British Monarchy are neither offering friendly experiences to their mobile users.

The research of IAB reveals that over 80% of the Top 250 UK advertisers do have a mobile optimized site, and half of those sites were developed using responsive web design.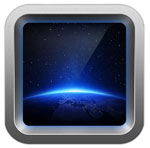 There are still some brands with no mobile presence
Around 50% of the UK Top 250 companies have both a mobile app and a mobile site; however there are still a large number of brands with no mobile presence. By sector: 9% of consumer goods, 7% of retail, 7% of travel, 6% of social and political organizational and 5% of technology and telcoms brands have no mobile presence.

Around 70% of the UK Top 250 advertisers are optimizing their paid search campaigns for mobile and in the past 12 months three quarters of these brands ran a mobile display campaign.

Somo, the mobile marketing company used Google's Mobile-Friendly Test to carry out the research.
The impact of Google's mobile-friendly algorithm to be effective from this coming 21st April is predicted to be huge. Search Engine specialist Zineb Ait Bahajji, who is part of Google`s Trends team, recently said that this mobile algorithm will have more impact on Google's search results than the previous Google Panda update and the Google Penguin update.

Google doesn't provide a percentage of sites to be affected, but the company says about 50% of searches are now carried out on mobile devices.

Source: IAB UK – www.iabuk.net


Look for more about Google`s Mobile-Friendly Algorithm Update with the hastag #mobilefriendly

Does your site pass the Mobile-Friendly Test? Take it here!